I attended this benefit at First Ave this past Saturday night for Nik E. Gunz.
DJ's theDeviousone, Jonathan Ackerman, Aaron Bliss, Jon Hester, OdDio, and Dustin Zahn join long time Minneapolis dance promoter and DJ Nik. E. Gunz for a fundraising event to assist in Nik's recently acquired medical bills.
As an avid promoter, DJ, and supporter of the Minneapolis dance world for more than a decade, Nik has played an important role in both the initiation and sustainability of dance music in the Minneapolis scene.
He has worked with private promotions to help bring some of the greatest deejays in the world to Minneapolis and with weeklies in some of the cities most loved venues.
A lot of people rolled out for the event, and participated in the silent auction, and according to a pal of mine, the event went well. Money was raised, partying was partied, and items were auctioned.
I won two sweet auctions and scored BOOTY in the form of booze and food (two of my favorite prizes of all time):
1) A Summit Hoodie with Rock Bottom gift card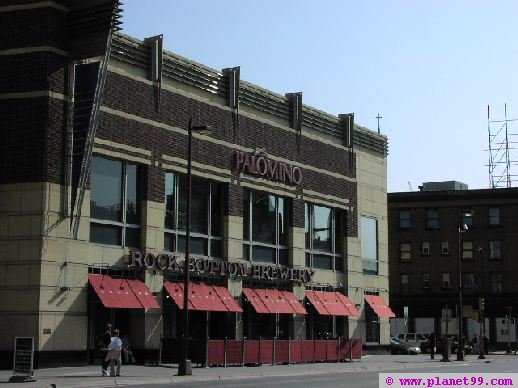 2) A bottle of Imperia Vodka with a Kincaids gift card
I've never eaten at Kincaids or Rock Bottom, but I'll give em a whirl soon!
I hope my auction money helps Nik E Gunz out. He's a rad DJ.
[where: First Ave, Twin Cities, Minnesota]